Hours of Operation & Pricing Updates Effective January 1, 2022:
Monday         7:00am-5:00pm
Tuesday        7:00am-5:00pm
Wednesday     7:00am-10:00am
Thursday        7:00am-5:00pm
Friday            7:00am-5:00pm
Saturday          8:00am-12:00pm
Sunday           12:00pm-5:00pm
Boarding for dogs will be increasing to $28.00 per day.
Boarding for cats will be increasing to $18.00 per day.
Daycare will be increasing to $18.00 per day.
The first pet in a kennel is full price.  Any additional pets sharing a space will remain at ½ price. We will still be charging a full day the day pets are dropped off. If pets are picked up before noon on weekdays, it will be a half day charge. If pets are picked up after noon, that day will be a full day charge. Pickups on weekends are still a full day charge.
There will now be a small fee of $5.00 per stay for our staff to administer insulin or give subcutaneous fluids.  All other medications will remain free of charge to administer.
We will be closed on ALL major holidays.  We will still have staff here to take care of your furry family members during this time. These holidays include New Year's Day, Easter, Memorial Day, 4th of July, Labor Day, Thanksgiving Day, Christmas Eve, and Christmas Day.
As always, we appreciate your business and your pets and look forward to seeing everyone in the new year!
Our Story
When it comes to dog boarding or grooming, we provide a very warm and friendly environment for your pets. Our professional team ensures your pet always receives the highest level of care, because we treat all pets as if they were our own! Call today for more information. 1 (920) 872-1166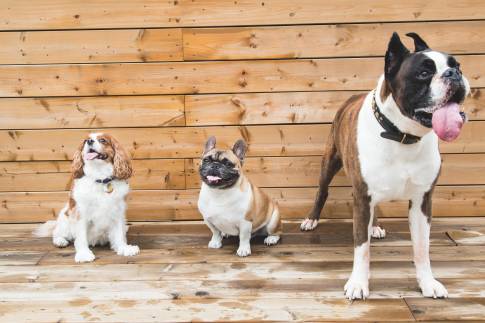 Services We Offer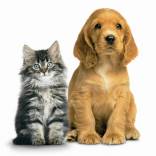 Our comfortable pet lodging provides a welcoming place for dogs and cats to stay while you're away. Your pet's home away from home!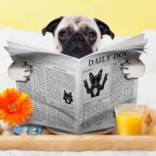 Your furry friend will get to enjoy a fun-filled day of interacting with our team, exercising and burning off all that energy!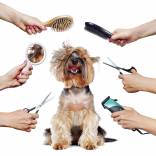 A well-groomed pet is a happy and healthy pet. Pamper your furry friends by treating them to a fun and comfortable grooming experience!