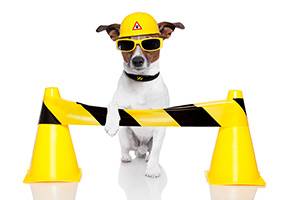 Announcement!
Kritter Kastle is excited to announce that we are renovating our dog kennels!  We will be completely replacing all the kennels to a standard 4ft x 6ft size designed around the idea of a higher standard of care for your pets!  We are very excited about this change and we hope that you are too! WE WILL BE CLOSED FOR BOARDING MARCH 20TH-MARCH 31ST.  We are sorry for any inconveniences this may cause.  These dates may change depending on how smooth construction goes.  We will notify customers if anything changes.  WE ARE STILL BOOKING GROOMING APPOINTMENTS DURING THIS TIME.  Effective beginning of April all kennels will incur a cost of $20.00 per day for boarding and $12.00 per day for daycare.  It is still full price for the first dog and half price for another dog sharing the same kennel.  Snyder Manufacturing Company is putting in the new kennels and more information on the high-quality kennels they build can be found at http://www.snydermfg.com/. Any questions, please call us at 920-872-1166, message us on Facebook, or stop on in! 
Our Story
When it comes to dog boarding or grooming, we provide a very warm and friendly environment for your pets. Our professional team ensures your pet always receives the highest level of care, because we treat all pets as if they were our own! Call today for more information. 1 (920) 872-1166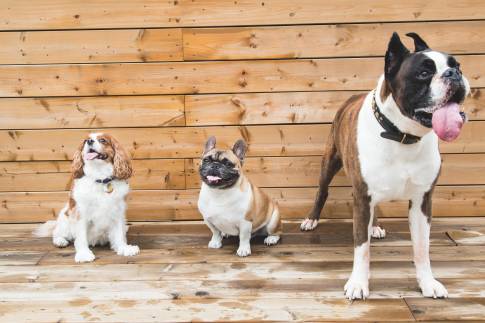 Services We Offer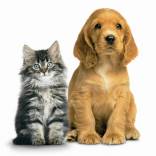 Our comfortable pet lodging provides a welcoming place for dogs and cats to stay while you're away. Your pet's home away from home!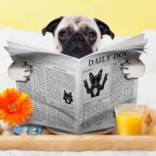 Your furry friend will get to enjoy a fun-filled day of interacting with our team, exercising and burning off all that energy!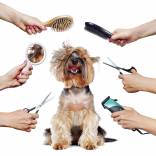 A well-groomed pet is a happy and healthy pet. Pamper your furry friends by treating them to a fun and comfortable grooming experience!