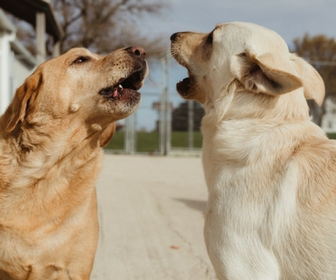 Dog Daycare & Cat Daycare
Kritter Kastle's dog daycare and cat daycare should be more than just a place to leave your loved one when you're unable to be with them. At Kritter Kastle, we treat your dog or cat like kings and queens. Your furry friend will get to enjoy a fun-filled day of interacting with our caring team, exercising and burning off all that energy!
When can I drop off my furry friend?
Drop off is any time during our open hours!
How much does it cost?
Just $20.00 per day for both dogs or cats!
There will be a small fee of $5.00 per stay for our staff to administer insulin or give subcutaneous fluids.
Book your pet's stay today! 1 (920) 872-1166